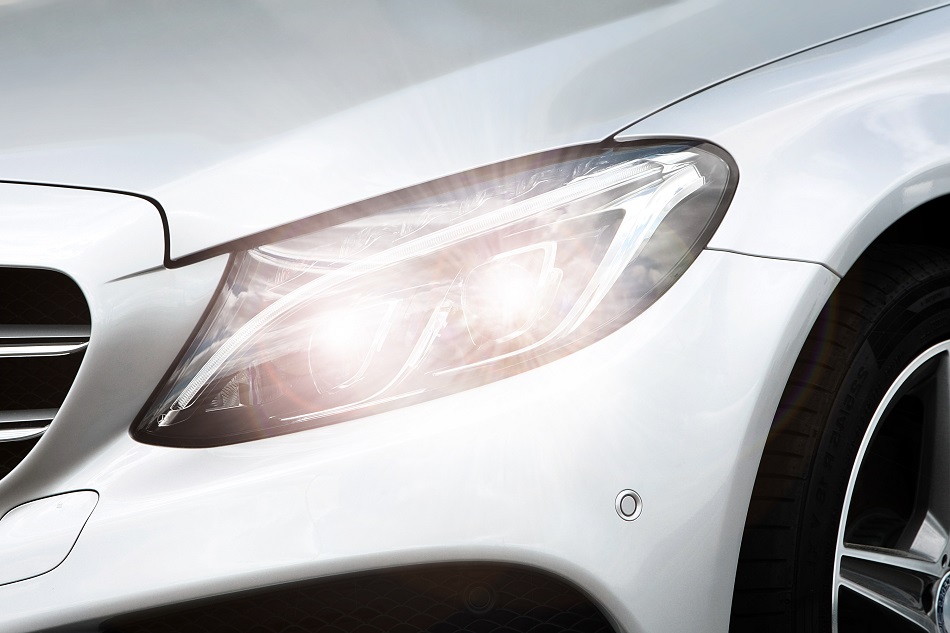 At Eurotek Tuning, we take pride in providing top-notch service, preventative maintenance, and repair solutions for your Mercedes-Benz vehicle in Las Vegas. Our team of experienced technicians is dedicated to upholding the high standards of Mercedes-Benz engineering, and we use state-of-the-art equipment to diagnose and resolve any issues with precision. Whenever you're searching "Mercedes repair near me," we are the team to trust.
What To Expect When Working With a Mercedes of Las Vegas Service Center
As your trusted Mercedes Las Vegas service and repair shop, we are committed to delivering quality service and exceptional customer experience. We will partner you with a Mercedes mechanic specialist who's dedicated to maintaining your Mercedes-Benz at its peak performance.
Certified Mercedes technicians with many years of expertise
Precision testing and diagnostic tools
Authentic OEM Mercedes-Benz parts and components provided
Integrity, transparency, and professionalism in every job
Mercedes-Benz Class We Repair
As one of your all-around certified Mercedes repair shops, we work on all types of Mercedes-Benz models. From the classics to the modern hybrids, you can count on us.
C-Class: C230, C250, C300, C350, C400, C450, C32 AMG, C43 AMG, and C63 AMG
CLS Class: CLS400, CLS550, and CLS63 AMG
E-Class: E250, e250 BlueTEC, E350, E400, E400 Hybrid, E550, E63 AMG, E60 AMG, and E63 AMG
S-Class: S500, S550, S600, Mercedes-Maybach, S65 AMG, and S63 AMG
CLA-Class/GLA Class: CLA250, CLA 45 AMG, GLA250, and GLA45 AMG
SL-Class: SL400, SL500, SL500, SL63 AMG, and SL65 AMG
SLK-Class: SLK250, SLK350, and SLK55 AMG
CLS Class: CLS400, CLS550, and CLS63 AMG
GL-Class: GL350 BlueTEC, GL450, GL550, and GL63 AMG
GLK-Class: GLK250 BlueTEC, and GLK350
G-Class: G550 and G63 AMG
M-Class: ML250 BlueTEC, ML350, ML400, ML450, ML63 and AMG
R-Class
Diesel and Hybrid
Las Vegas Mercedes-Benz Services We Offer
As a certified Mercedes machine shop, we offer Mercedes factory warranty services. Trust us for:
Mercedes Factory Maintenance Services
Oil change
Brake repair
Wheel alignment
Tune-ups
Fluid replacement and replenishments
Battery Services
When your factory warranty (no-cost maintenance) ends, Eurotek Tuning provides all the services for Mercedes maintenance needs. These include the following.
Engine Repair
Our technicians have experience in fixing engine problems. They can handle both small repairs and complex repairs. Their goal is to ensure that your Mercedes-Benz engine runs at its best.
Coolant Leak Repair
A coolant leak can lead to overheating and potential engine damage. Our experts will inspect your Mercedes-Benz for leaks, identify the source, and perform the necessary repairs to prevent any further issues.
Brake Repair
Our dedicated team of factory-level trained technicians can handle all brake system repairs, from brake pad replacements to brake fluid flushes, ensuring your Mercedes-Benz maintains its exceptional stopping power and safety standards. We have you covered for all types of brake systems: drum brakes, disc brakes, ABS, and BAS.
Radiator Repair
With our expert radiator repair service, your Mercedes-Benz will stay in good condition and handle the most demanding driving conditions with ease.
Air Conditioning Repair
Stay comfortable in your Mercedes-Benz with our air conditioning repair service. We diagnose and fix any issues with your AC system, ensuring you can enjoy a cool and pleasant driving experience.
Electrical Repair
From faulty wiring to malfunctioning sensors, we have the expertise to restore your vehicle's electrical system to optimal performance.
Transmission Repair
Our Mercedes certified mechanics have the skills and training to diagnose and repair your drivetrain and transmission repairs. Whether you have a 4MATIC, Manual, or Automatic transmission.
Mercedes Auto Repair Shop Near Me: Contact Us
For all your Las Vegas Mercedes repair needs, Eurotek Tuning is the team to trust. Schedule a repair job today!