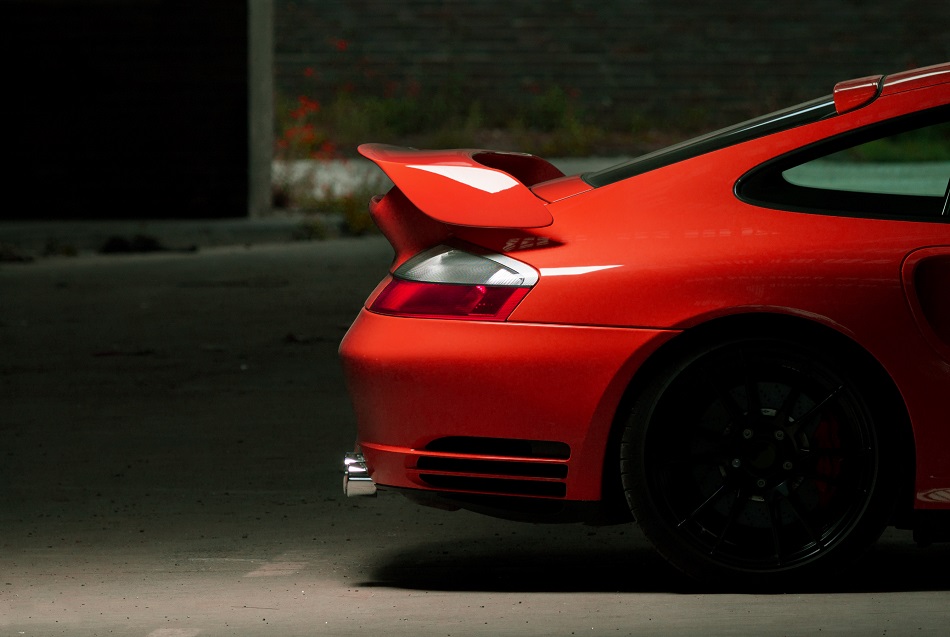 Welcome to Eurotek Tuning, your premier destination for top-of-the-line Porsche service and repair in Las Vegas, NV. As a trusted and reliable automotive repair shop, we take pride in delivering exceptional mechanical repairs to keep your Porsche running smoothly and efficiently.
Contact our Porsche Service Center Now
Porsche Repair Shop in Las Vegas
When your Porsche factory warranty ends, there's no better place to entrust your vehicle than our Porsche specialist in Las Vegas. Our team of experienced technicians is well-versed in handling all aspects of Porsche maintenance, ensuring that your prized possession receives the best care it deserves.
Porsche Factory Warranty Services: We offer comprehensive factory warranty services, adhering to all manufacturer guidelines and using genuine parts to preserve your Porsche's warranty coverage.
Oil Changes: Regular oil changes are vital for optimal engine performance and longevity. Our experts utilize premium oils to protect your Porsche's engine from wear and tear.
Porsche Brake Repair: Safety is our top priority, and our technicians are well-equipped to handle brake repairs, ensuring your Porsche braking system is in peak condition.
Wheel Alignment: Proper wheel alignment is essential for stable handling and tire longevity. Trust us to provide precise wheel alignment services to maintain a smooth ride.
Tune-ups: Keep your Porsche running at its best with our meticulous Porsche maintenance and tune-up services, addressing potential issues and fine-tuning your vehicle for peak performance.
Fluid Replacement and Replenishment: Our team performs thorough fluid inspections and replacements, including coolant, Porsche transmission repair, and more, to ensure your Porsche operates optimally.
Contact our Porsche Service Center Now
Top-notch Porsche Service in Las Vegas
At Eurotek Tuning, we take care of all Porsche models with the utmost expertise and attention to detail. From classic vintage models to the latest releases, our team has the knowledge and skills to handle them all. Our Porsche Las Vegas service center can repair a wide array of Porsche models, including:
718
911
Taycan
Panamera
Macan
Cayenne
Contact our Las Vegas Porsche repair shop today and schedule an evaluation for your car model. Ensure reliable service and quality outcomes when you work with our exceptional Porsche mechanics.
Contact our Porsche Service Center Now
ASE-certified Porsche Mechanic in Las Vegas
Your Porsche is a precision machine that demands the highest level of expertise. Our team consists of ASE-certified Porsche mechanics who are passionate about Porsche vehicles and committed to providing the best service possible. Every Porsche-certified mechanic on our team has extensive experience working on the intricate machinery of Porsche.
Best Porsche Service Near Me
When your factory warranty no-cost maintenance comes to an end, Eurotek Tuning is here to continue providing exceptional service for all your Porsche maintenance needs. We offer cost-effective solutions that rival any dealership, ensuring your Porsche remains in top-notch condition.
Expert Porsche Repair in Las Vegas
At Eurotek Tuning, we don't just fix cars; we build lasting customer relationships. Our dedication to excellence, transparent communication, and customer satisfaction sets us apart as the go-to Las Vegas Porsche mechanic shop.
Whether you need a thorough automobile analysis, a rigorous repair job, or a simple Porsche oil change in Las Vegas, you can count on our experienced mechanics. Contact our Porsche of Las Vegas service center today to schedule an appointment or inquire about our services.