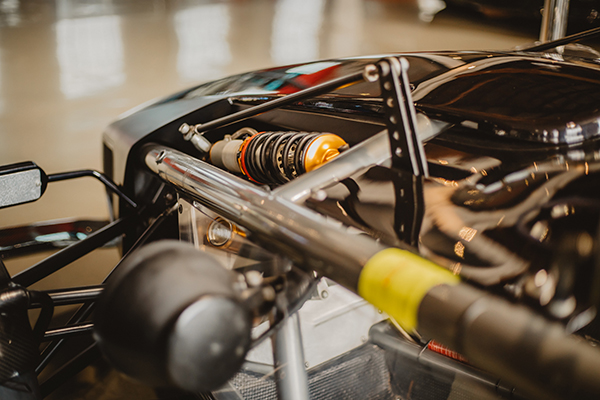 Aftermarket Suspension
Looking to improve your vehicle's aftermarket performance? Consider our suspension installation services at Eurotek Tuning. Our mechanics are ready to customize your car to maximize its overall performance on the road while maintaining good comfortability. Learn more about our aftermarket suspension services and why you need them.
What Is a Suspension System For?
Suspension systems in vehicles improve the overall ride quality for drivers and passengers alike. These systems encompass everything between the vehicle's frame and the road, including tires, springs, and linkages. As such, they are crucial to a car's functionality.
At the same time, a suspension system serves as the car's shock absorbers. Thus, suspension systems promote safe and comfortable rides as they help vehicles withstand road bumps.
Aftermarket suspension is about improving your existing suspension system. You may lower your car's ride height for ample vertical clearance, or you could raise it to improve its off-road performance. Either way, an optimized suspension system is necessary for a good automotive experience. Allow us to determine the best solution for your vehicle today.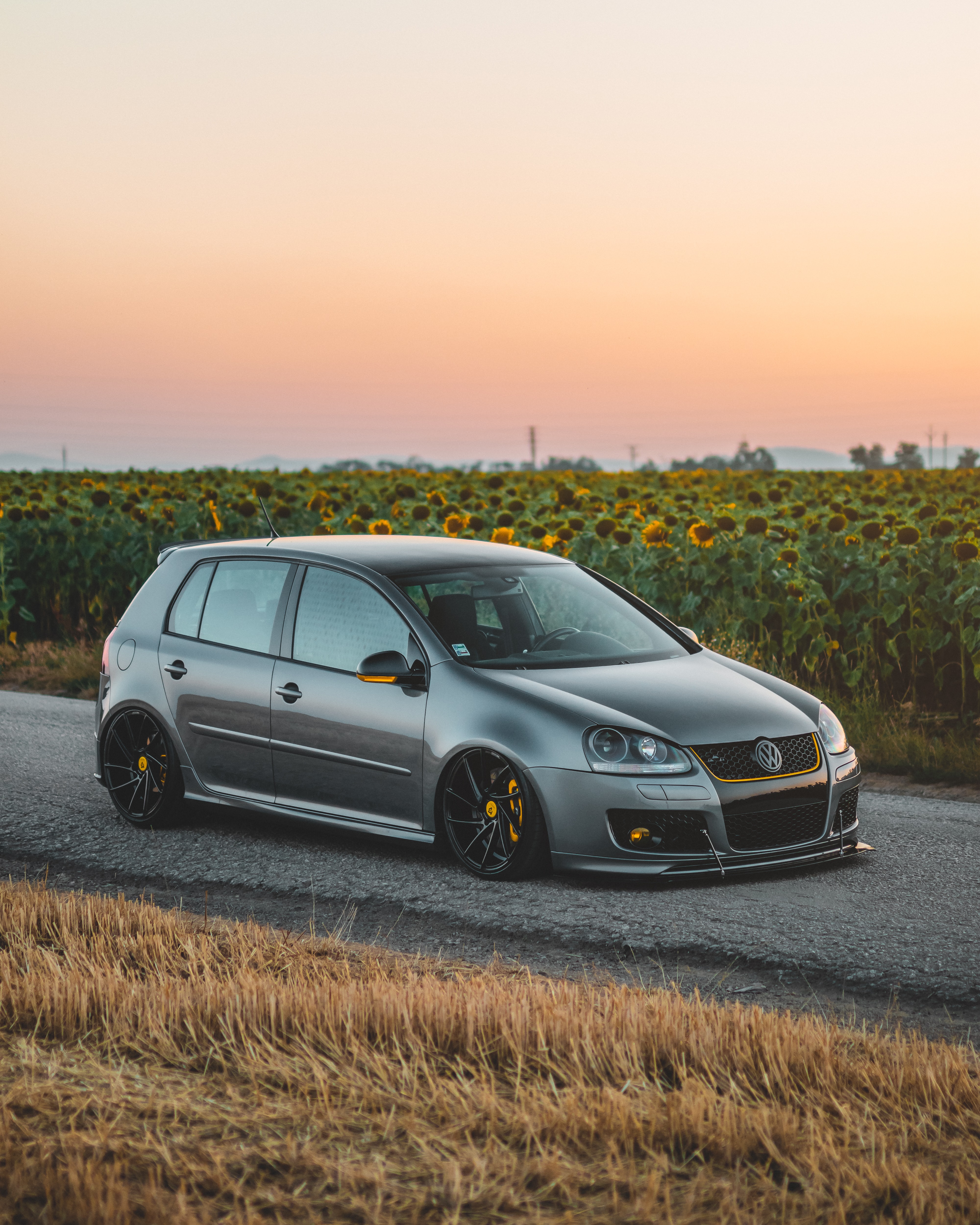 Why Do I Need Aftermarket Suspension?
Aftermarket suspension is an upgrade to your vehicle's stock suspension system — hence the term "aftermarket." Depending on what kind of suspension you get for your vehicle, you are essentially customizing it to perform better. Getting aftermarket suspension offers safety benefits when driving, such as:
Better Clearance Height: Upgrading your suspension system prepares you for the kinds of roads you expect to encounter. You can get lowering springs for a smoother ride on flat roads, or you can install lifting kits to avoid rocky terrain, which is best if you drive off-road often. Either way, aftermarket suspension is the solution.
Improved Vehicle Handling: Customizing your suspension system according to what you expect to encounter on the road helps you handle your car better. Better handling means better responsiveness for your vehicle. In other words, you can avoid road accidents by having your car do exactly what you need it to do. Should you get into an accident, a responsive car helps you get out of it sooner.
Enhanced Braking Performance: Suspension system upgrades improve your vehicle's brakes. Enhanced brake performance means you have improved stability for your car. Aftermarket suspension upgrades improve braking performance by distributing the braking energy more evenly throughout the vehicle. Consider your overall comfortability when upgrading your suspension system with better brakes.
Simple Towing Capabilities: Optimizing your vehicle's suspension system also makes towing easier — if you require such services. Being easier to tow helps minimize the damage to your car's frame and bumper when towing. As such, you get to save on unnecessary repairs to these parts by investing in aftermarket suspension solutions. Get in touch with our mechanics today to fit your vehicle with the right equipment for an optimized suspension system.
Tire Customization Opportunities: Having a customized vehicle suspension system allows you to install different kinds of tires. You can even fit tires that have larger treads than the factory stock. Being able to fit your tires with larger tread than the default helps you prepare for the different kinds of surfaces that you will encounter on the road. Open up the possibilities of fitting your car with different tires with aftermarket suspension upgrades.
What Type of Suspension Should I Get?
Suspension systems vary between vehicles. For example, end links that fit in one vehicle may be unsuited for another. As such, getting the right component is critical. Generally, the different suspension types include:
Springs
Aftermarket suspension springs tend to be part of bigger kits. They can be stiff to help improve vehicle handling on flat, even surfaces. Meanwhile, they can be soft to help enhance vehicle action on rough terrain. Regardless of the kind of spring, their primary function is to improve aftermarket performance.
Springs adjust traction according to your intended application. Whether you want to lower your vehicle for races or raise it for off-road adventures, be sure to speak with a seasoned mechanic when determining the best spring for your vehicle.
Coilovers
These aftermarket suspension materials reduce the ride's overall height to improve its high-speed handling. As such, they are standard replacement tools for drivers who occasionally participate in races.
Coilovers must be high-quality and well-designed to deliver your intended performance. While it lowers your ride to handle fast drives, it does so without harming your ride quality. If you are a hobby racer who prioritizes safety and comfort, be sure to get the best coilovers for your vehicle. Allow us to determine what fits your car best for an optimized ride.
Adjustable Coilovers
Adjustable coilovers build on regular coilovers by offering adjustment capabilities on four areas of a vehicle's suspension system:
Ride Height: You can raise or lower your ride's height to accommodate the terrain you encounter.
Roll Stiffness: You can increase or lower the spring rate that depends on car weight.
Car Rebound: You can use dampers to adjust your car's rebound and compression capabilities.
Top Mounts: You can adjust the camber and caster for better steering.
Aftermarket suspension upgrades these significant areas of your vehicle to help you meet your needs on the road. Get in touch with our experts to find the right fit.
Struts & Shocks
Aftermarket suspension struts and shocks are weight-bearing components of a vehicle. Designed to withstand shocks to the vehicle, these components are suited for vehicles that usually ride in bumpy conditions.
Be sure to pay attention to your vehicle's stability when driving on rocky terrain. You may need aftermarket suspension upgrades if you discover any instability or excessive bouncing. Our mechanics are ready to assess your car's condition to fit it with the right struts and shocks.
Corner Balancing
At Eurotek Tuning, we extend our aftermarket suspension services by offering suspension tuning services to customize vehicles for track use. Here is an overview of our corner balancing and alignment services.
What Is Corner Balancing?
Corner balancing involves aligning your vehicle's weight to optimal levels on each wheel. This process aims to shift weight by adjusting the vehicle's suspension spring height instead of relocating car parts.
Why You Need Corner Balancing
Corner balanced vehicles allow you to turn left and right easily. With the weight evenly distributed throughout the car, you can handle tight maneuvers.
How To Corner Balance a Car
Corner balancing a car requires a specific setup. It involves placing the vehicle on a runway to assess its weight on each side. Eurotek Tuning has this exact setup to conduct the corner balancing services you need.
Call Us
Eurotek Tuning is ready to provide aftermarket performance services to vehicle owners across Las Vegas. Our technicians are experts in resolving various types of auto repair, maintenance, and customization. Allow us to assess your vehicle and determine what it needs to help you get back on the road quickly.