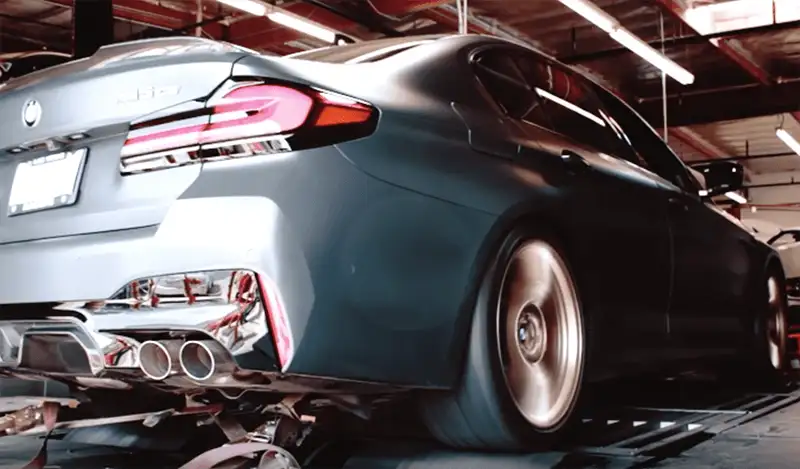 What Is a Dyno?
Dynos are tools used to measure the horsepower and torque of a vehicle's engine. They're also known as dynamometers or engine dynamometers. Dynos are used by car manufacturers, tuning shops, auto enthusiasts, and researchers to test how much power an engine can produce.
In addition to measuring horsepower and torque, dynos can also measure acceleration rates and other variables related to engine performance. By analyzing these numbers, you can identify areas where your car needs more power or better efficiency and make recommendations for upgrades based on the findings.
How Much Does a Dyno Session Cost?
Here at Eurotek, we pride ourselves on providing high-quality dyno services at a fair price. Whether you're looking to tune your engine for peak performance or simply want to see how much power your car is making, we can help.
Dynoing is a great way to measure the power output of your car. It's also a great way to troubleshoot issues with your engine.
How much does a dyno session cost? Here at Eurotek, we offer our dyno for $150 per hour, which includes up to four runs on the dyno. If you're new to dynoing, don't worry — we offer a discount for first-timers. We offer $25 off on your first dyno session with us.
Engine Performance Check With Dyno for Car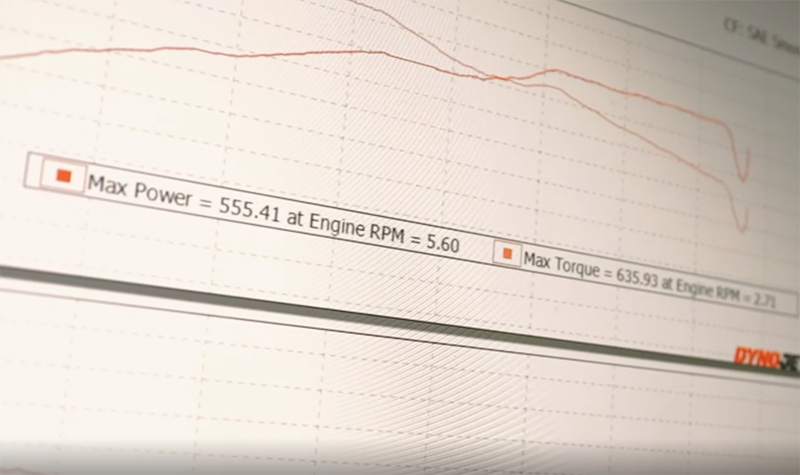 Are you asking yourself questions like "Where can I get a dyno?" or "Where can I dyno my car near me?" If you are in Las Vegas, NV, then Eurotek will be your best option. Whether you are a simple car owner who wants to test your car's true potential or a tuning shop that needs the most accurate and professional dyno services, we have you covered.
Our dyno is top of the line, and our staff is highly trained and experienced. We use the latest technology and equipment, so customers who use our dyno can get a clear and accurate picture of what's going on with their engine. This is essential to properly assess and address any issues that may be present and other premature engine problems.
What Is Included?
If you are going to tune your car yourself (map switching, providing your own tuner, or remote tuning), we will do the strapping and unstrapping of your car. We will also give you a printout of your results. This includes horsepower, torque, A/F ratio, and boost (if and when applicable). Boost pressure monitoring is also included, so you can accurately measure the intake air pressure mass of your turbocharged and supercharged vehicles.
Pay Us a Visit for a Reliable Dyno Session
You can take your vehicle to our facility at 6250 Banning Creek Dr, Las Vegas, and use our dyno. Eurotek Tuning will give you the best advice on how get more horsepower and torque the safe and reliable way. We can perform a bench run (first pull) on your vehicles to determine your car's power output. After that, we can flash a tune to the ECU and then perform three more runs. We will then compare the results before and after the tune to see if there are any improvements.
This can be used as a baseline for future tuning or if you just want to know how much power your vehicles are making.
We perform a vehicle inspection of your car prior to the dyno to make sure it meets the requirements to be on the dyno. There are a series of visual and mechanical inspections that are designed to identify any potential issues that could jeopardize the safety of the dyno test.
You can contact us in advance if you consider this option to know all the details, what is included, and what to expect.
Request Appointment
Las Vegas' Trusted Dyno Facility
If you're looking for a dyno rental in Las Vegas, we've got you covered. In addition to our main location at Banning Creek Dr, we also provide services in surrounding areas like Summerlin, Nevada, or Winchester, Nevada.
Please be informed that we do not custom-tune a vehicle. You can bring your tuner or software with you to use on our dyno to switch between maps. We can help you with finding the most beneficial tune to get the most out of your vehicle. You can choose from a variety of tunes from Active Autowerke, Fabspeed, Dinan, Weistec, APR, M Performance, and many more!
Why Choose Eurotek
Here at Eurotek, we offer a wide range of services, from simple maintenance to complex repairs. Flash tuning is a great way to improve the performance of your car and change how the engine runs. This type of tuning can improve the power output, fuel economy, and emissions of your vehicle.
Request Appointment
Quality European Automotive Services
Eurotek has been providing quality dyno sessions, aftermarket performance advice and installation, and European auto repair services for over a decade. We have a team of experienced technicians who are experts in all aspects of European vehicle maintenance, aftermarket performance, and repair.
Wide Range of Services
Whether you need a simple oil change or a major engine repair, we can get the job done quickly and efficiently. We also offer a variety of preventative maintenance services to keep your car running smoothly and help you avoid costly repairs down the road.
Future-proof Equipment
We have invested and will continuously invest with the latest software, tools, and equipment to keep up with the changing landscape of European vehicles. No matter what makes and models your Euro car is, you can rest assured that it is in good hands.
Affordable Pricing
In addition, we offer competitive pricing on all our services, so you can be sure you're getting the best value for your money.
Book a Dyno Appointment Today
Getting tired of typing "car dyno tuning near me" or "dyno tuning shops near me" into your search engine? If you're in the Las Vegas area, then Eurotek is the perfect place to go.
Worried about us not having the dyno that is suitable for your car?
We offer dyno for all makes, models, two wheel drive and all wheel drive. That means our team can help you no matter what kind of car you have. From small VWs to Audi and BMW, we make sure to cater to your specific requirements.
Contact us today to request an appointment!
Contact Us